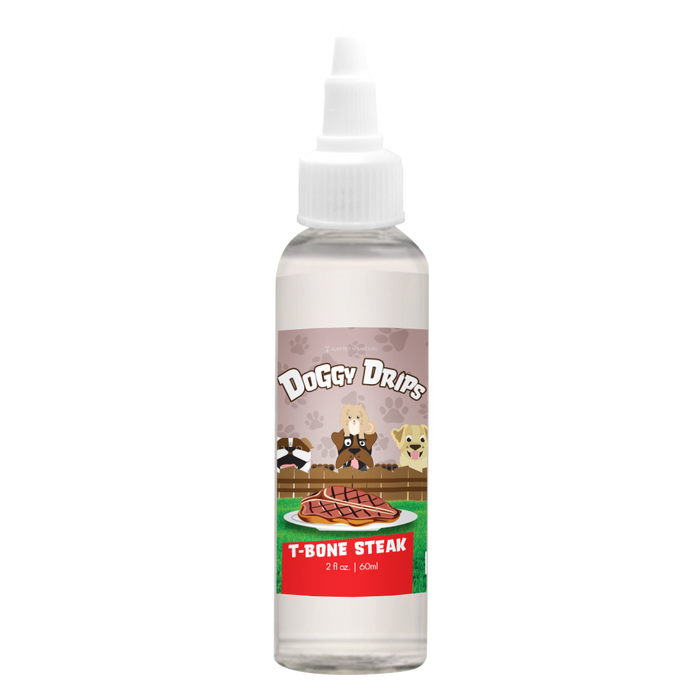 T-Bone Steak - Ruff Pet "Doggy Drips"
by ruffpet
T-Bone Steak - Ruff Pet Dog Food Booster 
With over 12 boosters to choose from, Ruff Pet Dog Food Booster takes pride in offering the most diverse selection of top quality flavor enhancers! Our dog boosters are highly concentrated. Ruff Pet Dog Boosters are proudly made with the finest ingredients & manufactured here in the USA. 
Our Dog Food Boosters can be used as a healthy way to flavor either their water or if your dog is reluctant to eat. Sprinkle lightly on top of your dog's food to intensify its flavor and your dog's desire for a tasty meal.
Sold in 2 sizes with no minimum size order. Plastic Bottle Sizes are a 120ml (4oz) and 60ml (2oz), 
The booster goes a long way but keep in mind that the flavor is dependent on your dog's taste and liking.
Description:  T-Bone Steak Flavoring 
Important Info:  
Base:  Vegetable Glycerin
Color:  Clear or Opaque in Color 
Thank you in advance for your order!